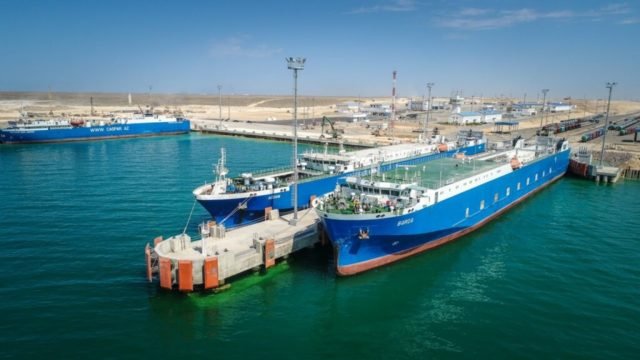 Kazakhstan plans to build an international trade and logistics center in the Aktau port area. This was reported to the LS portal by the Ministry of Trade and Integration of Kazakhstan.
According to the ministry, the Caspian Transport and Transportation Center will be built to develop transcontinental cargo transportation and increase transit in the east-west direction. It is planned that the increase in transit cargo from China will increase to 40 thousand TEU by 2030. The infrastructure of the port of Aktau in the case of modernization will be up to 135 thousand TEU containers by 2030.
The Ministry of Trade noted that within the framework of the project on the basis of the SEZ "Seaport Aktau", in the area of ​​​​the operating multimodal ferry complex "Kuryk", it is planned to comprehensively develop clusters of interregional trade and the provision of logistics services. The production of various regional products will also be formed.
In addition, the region is expected to attract large international players in the field of logistics, develop trade, industrial cooperation, logistics services and exports.
source: https://paluba.media/news/27553