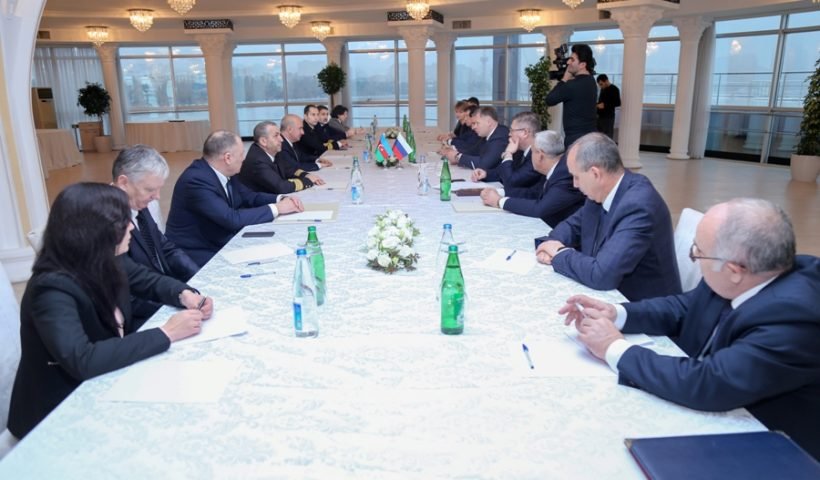 Chairman of the Azerbaijan Caspian Shipping Company (ASCO) Rauf Valiyev met with a delegation led by Governor of the Astrakhan Oblast of the Russian Federation Igor Babushkin. During the meeting, the parties exchanged their views on successful cooperation in the field of transport.
Igor Babushkin, Governor of the Astrakhan oblast, said that East-West and North-South transport corridors passing through the Caspian Sea increase the importance of water transport in the basin. Governor also spoke about trade relations uniting Baku and Astrakhan. He noted that these relations are developing dynamically, and there is great potential for expanding cooperation.
ASCO Chairman Rauf Valiev spoke about the potential of transport and specialized fleets. Rauf Valiyev also mentioned the historical traditions of shipping, uniting Baku and Astrakhan.
Later, a delegation from Astrakhan made a presentation on the United Shipbuilding Corporation "USC". During the presentation, the representatives provided detailed information on the latest achievements of the company, various types of floating equipment they build and the services provided.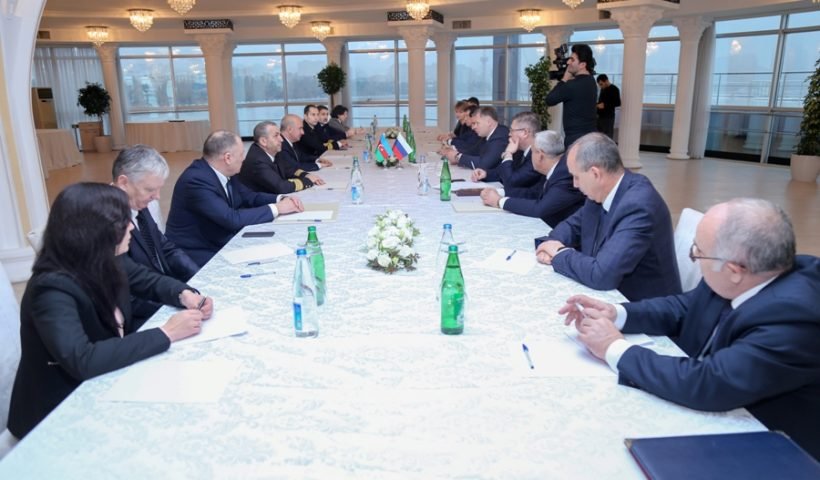 Source : http://asco.az/en/asco-hosted-a-meeting-with-the-delegation-from-astrakhan-oblast/