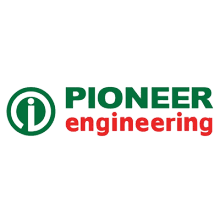 Position: Manual Lathe Operator
Key Tasks:
· Under minimal supervision, operates manual lathe machines for the repair and manufacture of oilfield equipment.
· Decides the most efficient method possible to manufacture parts.
· Requires extensive product knowledge to handle more specialized projects. Handles special projects, as assigned.
· Must determine methods, tooling, feeds, speeds, and all other requirements necessary to produce the products placed on manual equipment.
· Shall be conversant and capable of interpreting and implementing but not limited to API specifications 7-1 and 5CT, ensuring end products are compliant with current standards and customer requirements.
· Impart knowledge and be proactive in the mentoring and training of operators.
· To take a responsible approach to health, safety and environmental hazards and to control the risks and report them to management as appropriate.
· Thread connection repairing as per the requirements of API Specification 7-1 and 5CT, Reface / Rechase.
· Tool/Machining insert selection and setting.
· Carry out routine machine check up and day to day maintenance of the machine.
· Ensure the accuracy of measuring instruments, report errors for adjustment/calibration prior to use.
Competency:
· High School / Diploma / Engineering Apprenticeship or Equivalent
· Min 10 Years of Oil & Gas Industry Machine Shop experience.
· Experience in Setting up Tooling, understand and editing programs.
· Threading of API Spec 5CT and 7-1 thread connections
· Manual Lathe operational experience.
· Able to read/ understand technical blueprints / drawings and Job Cards.
· Knowledge in OCTG / Down hole equipment's.
The CVs to be forwarded to the email : [email protected]