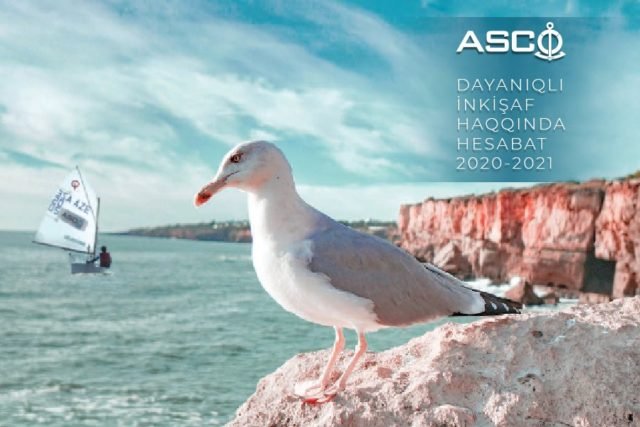 The next, fourth Sustainable Development Report of "Azerbaijan Caspian Sea Shipping" CJSC (ASCO) covering 2020-2021 was approved by ASCO's Supervisory Board.
The report on sustainable development fully discloses the results of activities in the economic, social and environmental fields, covers the work performed and the achievements in the quality, health, labor safety, environmental protection, corporate management, human resources management and social fields.
The report was prepared in accordance with the standards of the international Global Reporting Initiative (GRI), audited by the international audit company "EY", positive opinion was presented and it was posted on the official website of ASCO in accordance with the principles of transparency.
An electronic copy of ASCO's 2020-2021 Sustainable Development Report can be found HERE.
asco.az