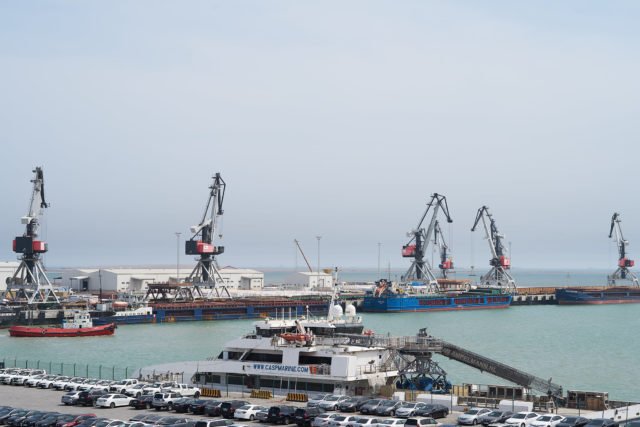 Azerbaijan notes a drastic increase in export and transit transportation via the country, with demand for export and transit transportation from Kazakhstan and Belarus rising.
Report informs, citing Russian media, that the geopolitical and economic situation has forced the logistics to change the direction of freight flow from west to east and south.
According to Russia's Rjd Logistics, the demand has increased in all directions that do not envisage the crossing of the European border.
"Transportation via Azerbaijan begins to prevail among our customers," the company said.
It predicts an increase in container transportation, including coal, timber, ore, and mineral fertilizers.