The World Bank's Energy and Infrastructure Mission visited the Baku Port Office to discuss further development of established cooperation and expansion of strategic partnerships in the areas of streamlined logistics, green infrastructure and learning, sustainable development and digitalization.
Today, a delegation led by the World Bank Regional Director for Europe and Central Infrastructure, Mr. Charles Joseph Kormier, met with the leadership of the Baku International Sea Trade Port CJSC (Baku Port) as part of the mission program.
Dr. Taleh Ziyadov, Director General of Baku Port, stressed that Baku Port is playing an increasingly important role in intercontinental transport by creating its own benchmarks in the region. Thus, increasing the operational capacity of our Port as a regional center will support sustainable and inclusive economic growth in the region.
During the meeting, Mr. Kormier said they were interested in cooperating with Baku Port's programs in the areas of regional connectivity, education, digital and sustainable development.
The mission will be in Baku from April 4 to 8, 2022 to discuss the implementation plan and timeline and market transition rules of the Market Electricity Development Roadmap project, to support energy efficiency policy, plan the next steps, hear the government's views on the issue and discuss Azerbaijan's long-term energy and climate plans and potential areas of cooperation.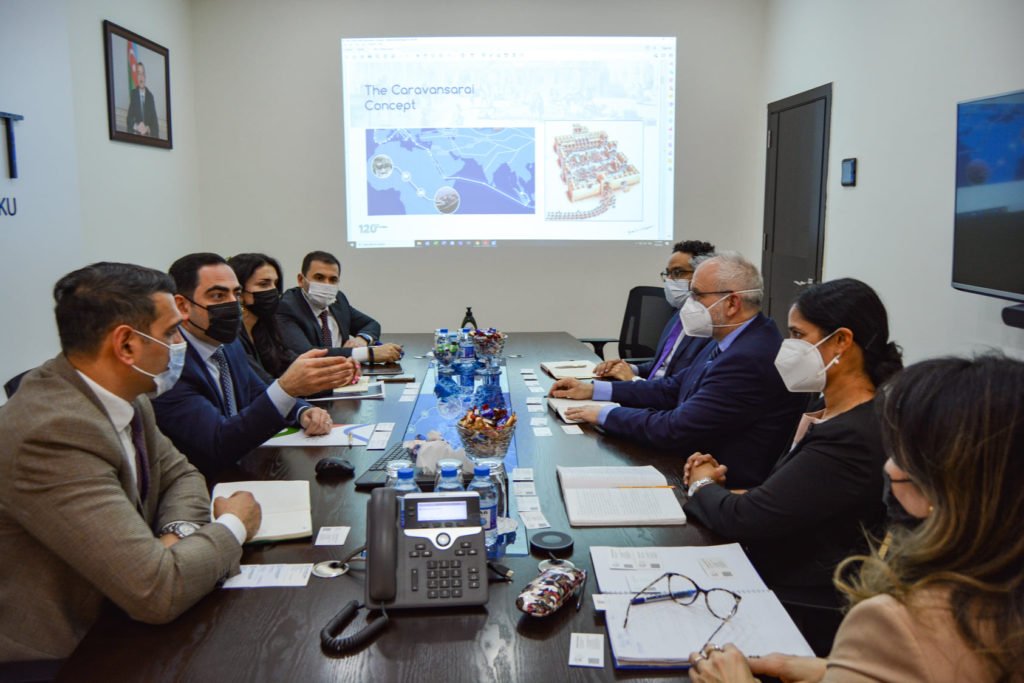 portofbaku.com