International researchers, and students from prestigious higher educational institutions visited the Port of Baku to discuss its role as a leading port in the Caspian region in building regional connectivity to address the global challenges
Today, the delegation of the international conference titled "Research in Action" paid a visit to the "Baku International Sea Trade Port" CJSC (The Port of Baku) in the frame of the conference program to discuss perspectives of the Port of Baku as a regional hub in logistics and supply chain and get acquainted with the port's operations. The international conference was organized by ADA University in close collaboration with Cambridge COMPASS and the conference takes place in Baku between 30 March – 01 April 2022.
The delegation was led by Dr. Siddharth Saxena, Director of Cambridge Central Asia Forum, Jesus College at University of Cambridge. The delegation was also represented by the officials and students from ADA University, The Kazakh British Technical University, Eurasian Research Institute, University College in London, Academy of Sciences of Uzbekistan, Tbilisi State University, Tajik National University, University of World Economy and Diplomacy in Uzbekistan, Management Development Institute of Singapore, etc.
Mr. Eugene Seah, COO of the Port of Baku welcomed the guests and stressed that the Port of Baku has a specific agenda to expand its partnership areas with the educational institutions to apply the best solutions and innovations in learning and development.
Dr. Siddharth Saxena stated that experiences of the Port of Baku as the Green Port first port of the region implementing exemplary solutions in the areas of digitalization, operational efficiency and sustainability to address global challenges should be further explored by the researchers and scholars, and they have strong interest to partner with the port.
The delegation was also presented about the human capital and training development strategy of the Port and discussed the potential collaboration areas with the Training Center of the Port. Afterwards, the guests got acquainted with business operations of the Port of Baku by visiting the terminals and Green Port facilities, they also were informed about the technical capabilities of the port, its technologies and innovative solutions to be utilized to ensure streamlined logistics.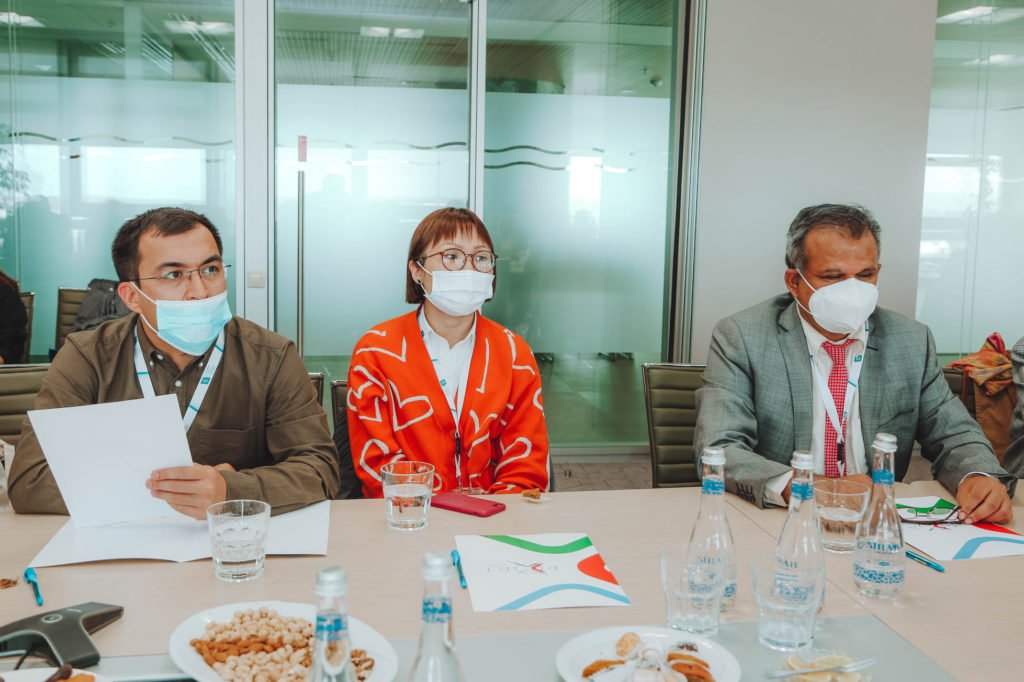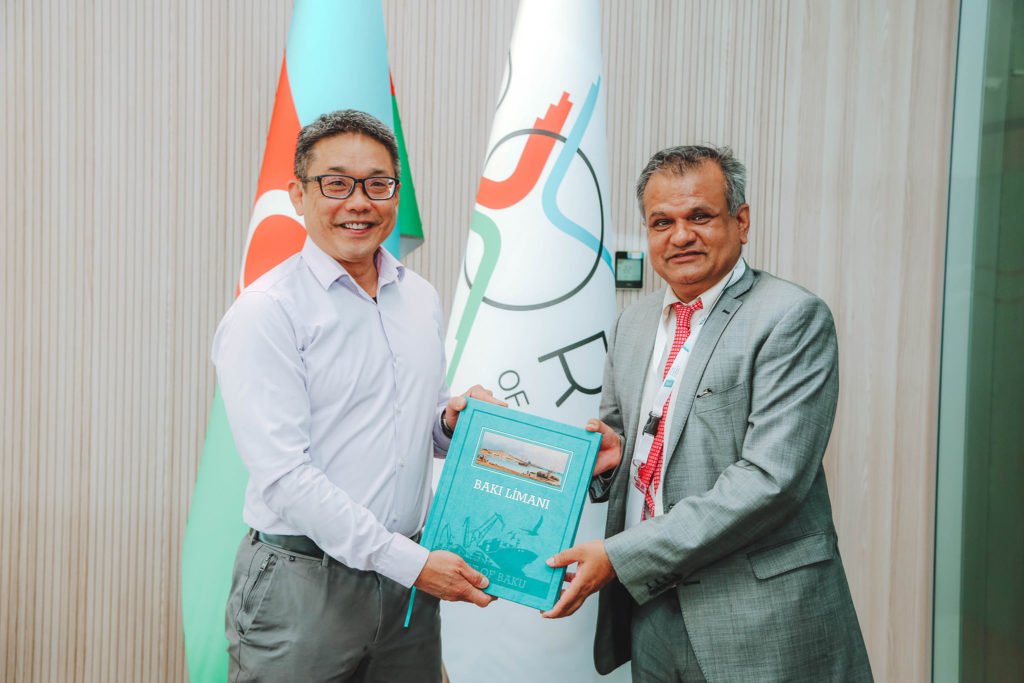 portofbaku.com