Here's why Bill Gates, Roman Abramovich and other wealthy celebrities moor their superyachts at Yalikavak Marina, an incredibly beautiful harbor near Bodrum.
Yalikavak Marina is adjacent to the village of the same name, which can be reached from Bodrum, if you go along the picturesque serpentine. It is difficult to get lost here: on the top of the hills there are windmills – the symbols of Yalikavak.
– 1-
Marina is located on the Bodrum Peninsula, in its northwestern part. The place has gained popularity due to its extremely favorable location and beautiful surroundings. The quiet harbor is embraced by the hills, from which the Aegean Sea is in full view.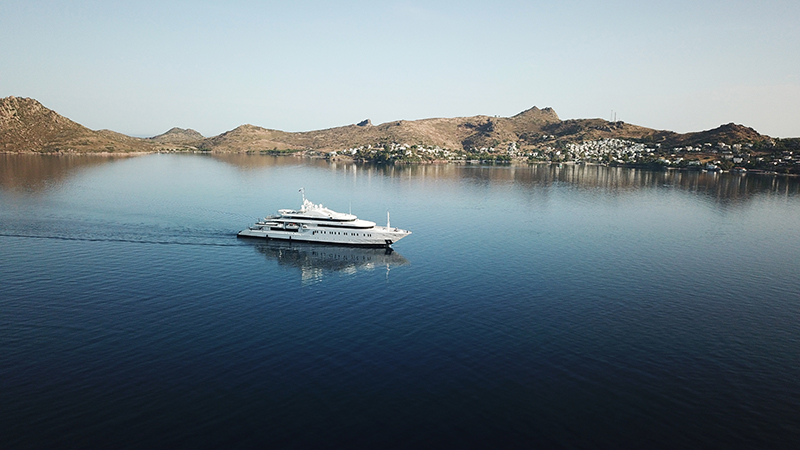 – 2 –
Roman Abramovich, Mick Jagger, Bill Gates, Prince Charles and Nathaniel Rothschild anchor their superyachts here. The list of lovers of the safe haven is reminiscent of a private party for the noble and wealthy.
– 3 –
The Marina has at its disposal 620 berths and about 70 yacht docks (up to 135 meters). She is the leader among Turkish harbors in terms of the number of berths for giant yachts and proudly bears the title of the largest marina in the Mediterranean.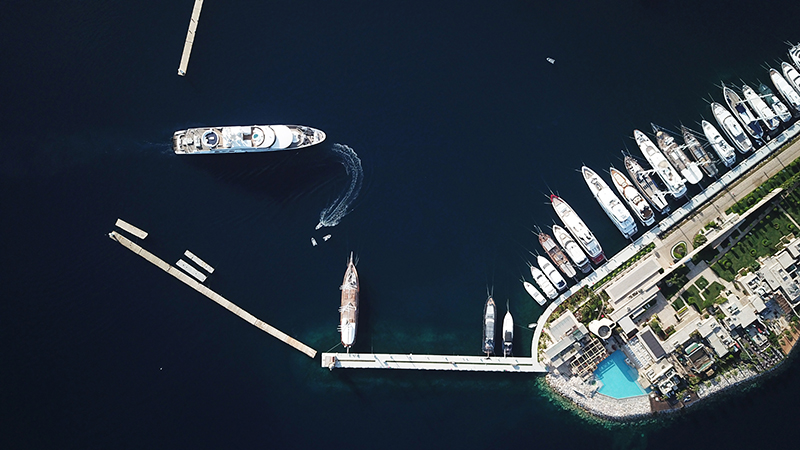 – 4 –
In 2018, Yalikavak Harbor was awarded the Golden Anchor for perfect service and excellent work. Much earlier, in 2002, the marina was awarded the Blue Flag, which means cleanliness both on land and at sea. White-bellied seals sleep here and turtles "sunbathe" next to the yachts.
– 5 –
Those who have nothing to do with yachts will not be bored in the bay either. Here, for example, you can arrange excellent shopping – there are more than 80 stores of famous brands operating in the marina. Or go for a gastronomic experience in local restaurants – Zuma, Mezzaluna, Nusr-Et steakhouse.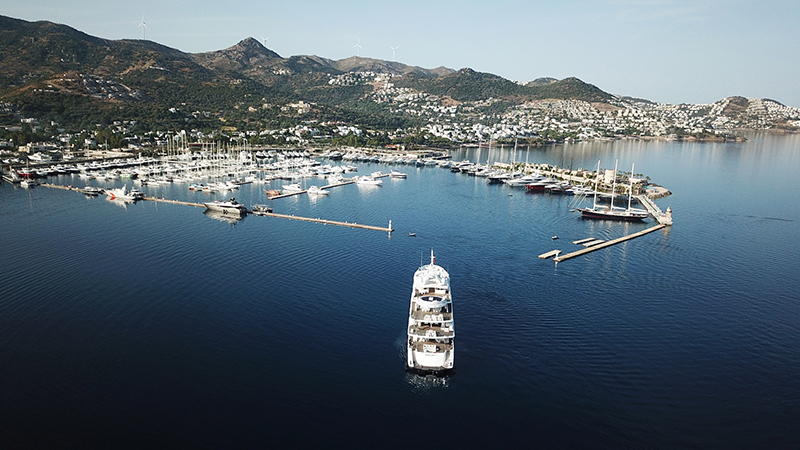 – 6 –
In the marina, guests are welcomed in two hotels – Boutique Hotel and Beach Hotel. Both have a helipad, private beach, concierge service, spa and fitness facilities.
– 7 –
This year the charter superyacht Moonlight II, part of the top 100, was moored at Yalikavak Marina for the first time. Initially, its length was 85 meters, but during the renovation several years ago it increased to 91.4 meters. On board the vessel, 36 passengers and 34 crew members are easily accommodated.