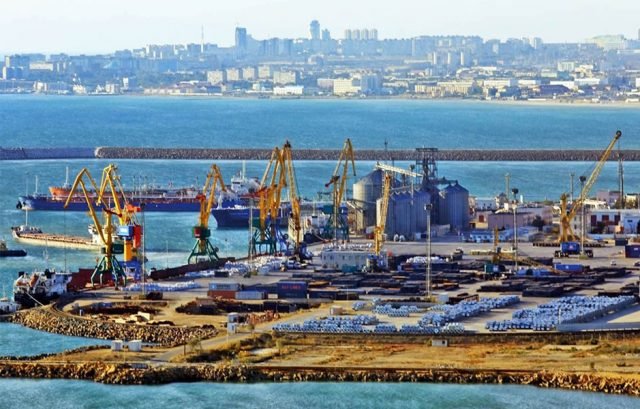 Trend:
Kazakhstan's Aktau International Sea Port on the Caspian Sea will be privatized in 2017, Kazakhstan Temir Zholy National Company, which owns the port said in a message.
It is envisaged by the Privatization Program initiated by Kazakh President Nursultan Nazarbayav.
Moreover, it is planned to sell several regional airports managed by Kazakhstan Temir Zholy until the yearend.
In total 21 assets of the company are planned for privatization in 2017.
In 2016 Kazakhstan Temir Zholy sold 11 assets totaling 24 billion tenge (314.4 tenges = $1).
Aktau Sea Port located on the east coast of the Caspian Sea at the intersection of several international transport corridors transfers dry cargo, crude oil and oil products in the direction of Iran, Turkey, Russia, Azerbaijan, Turkmenistan, and vice versa 12 months a year and 24 hours a day.
Within the privatization program, Kazakhstan will transfer such large state-owned companies as Kazakhstan Temir Zholy railway company, KazMunaiGas oil and gas company, Kazatomprom atomic company, Samruk-Energy, Kazpost, Air Astana, Kazgeology, Kazmortransflot Maritime Shipping Company, Atyrau Refinery, Pavlodar Petrochemical Plant, and PetroKazakhstan Oil Products and etc. to a competitive environment.