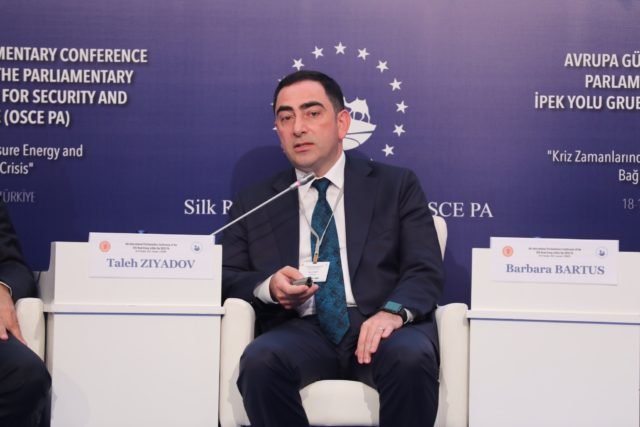 Director-General of the Port of Baku, Dr. Taleh Ziyadov attends the International Conference of the Silk Road Group (SRG) taking place on 18-19 October 2022 in Istanbul with the theme of the conference Strengthening Connectivity to Ensure Energy and Food Security in Times of Crisis.
Today, Dr Ziyadov delivered a speech on "Role of the Port of Baku along the Middle Corridor in global connectivity and sustainable economic development of the region" at panel discussions during the conference.
SRG is the international platform with 27 member countries, which creates the groundwork for strong, mutually beneficial cooperation between the member states. SRG is aimed at serving as a substantial network to promote mutually beneficial economic and trade ties, as well as to advocate connectivity through developing the multimodal transport corridors in the OSCE region.