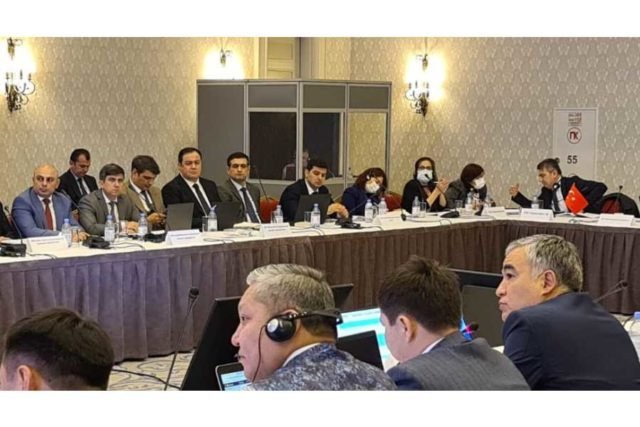 The next meeting of the working group members of the Trans Caspian International Transport Route was held in Kazakhstan.
Representatives of railway, port, maritime and logistics companies from Azerbaijan, Georgia, Kazakhstan, Ukraine, Turkey attended the meeting.
The head of the Department of Operation and Commerce Ruslan Gurbanov and the department employee Niyamaddin Aslanov have represented the Azerbaijan Caspian Shipping Company (ASCO) at the meeting.
The issues such as the involvement of the new types of cargo to the corridor, increasing the competitiveness of the corridor, rate conditions for 2022 and a number of other issues were discussed at the meeting.
asco.az