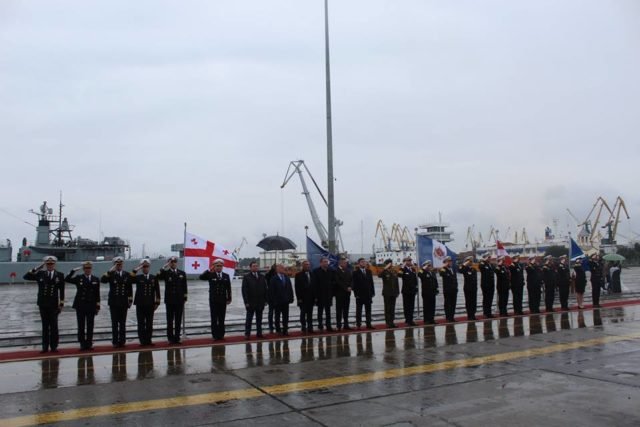 NATO ships have entered the Georgian port of Poti.
Georgian Bureau of Report News Agency informs that the ships will hold joint drills with two vessels of the Georgian Coast Guard Service.
Dutch HNLMS Evertsen, Turkish TCG Yildirim, Romanian ROS Regele Ferdinand and Bulgaria's BGS DRAZKI will take part in the training.
The aim of the exercises is to increase the level of mutual relations and coherence between Georgian Navy and NATO.
Ships of Standing NATO Maritime Group will leave Georgia's territorial waters on April 4.