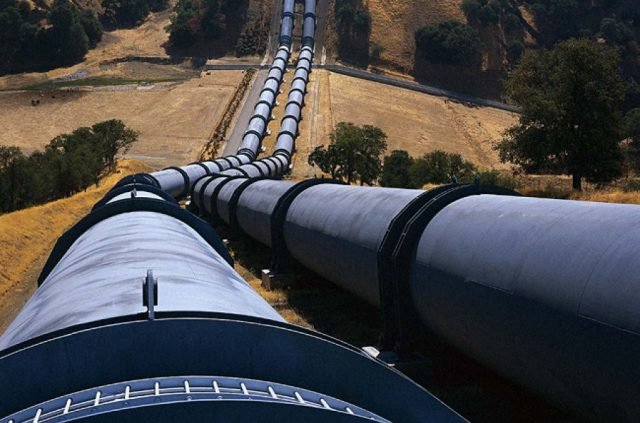 Turkmenistan's Turkmengas State Concern is inviting consulting companies to partake in the construction project of the Turkmenistan-Afghanistan-Pakistan-India (TAPI) gas pipeline, said the country's Oil and Gas Complex in a message Apr. 22.
Construction of the Turkmen section of TAPI was launched on Dec. 13, 2015. The pipeline's annual capacity will be 33 billion cubic meters. TAPI's total length will be 1,814 kilometers.
The Turkmengas State Concern is recalling that previously, the Turkmen government earlier applied for loans of the Islamic Development Bank (IDB) in order to pay the cost of construction of TAPI's Turkmen section (214 km) and auxiliary facilities, and intends to use a part of these funds to make payments under the contract for consulting services.
The services include construction supervision and professional technical supervision over the construction of facilities during the entire period of construction of the TAPI gas pipeline's Turkmen section.
Bidders must submit a package of information about the company, the main type of its activities and seniority in business, financial opportunities and reserve capacities, organizational structure, general qualifications and the number of key personnel.
The company must have experience in providing similar services, including in the Central Asian region (supervision practice, technical and managerial capabilities, detailed description of similar tasks, experience in similar conditions, brochures).
Bids should be sent until May 20, 2017, to: Oil and Gas Complex of Turkmenistan, 56 Archabil Avenue, Ashgabat, Turkmenistan, 744036.
Phone: +993 12 403 201, +993 12 403 260.
Fax: +993 12 403 254.
E-mail: turkmengaz@online.tm; tapipmu@gmail.com