The representatives of the Uzbek Government responsible for regulation and management of the transport and logistics policies of Uzbekistan visited the Port of Baku and had a convivial meeting with the leadership of the Port of Baku. The meeting was an excellent opportunity to discuss the existing collaboration areas and enhancing strategic relationships between the Port of Baku and dry ports, as well as logistics companies of Uzbekistan.
The Uzbek delegation consisted of Mr. Laziz Kudratov, First Deputy Minister of Investments and Foreign Trade, Mr Jasurbek Choriyev, Deputy Minister of Transport, Mr Akmal Kamalov, Acting Deputy Chairman of the Board of JSC "Uzbekiston Temir Yollari", Mr Abdumalik Kamiljanov, Chairman of the Board of JSC "Uztemiryulkonteyner" Association, representatives of the Embassy of Uzbekistan in Baku, various business companies.
During the meeting it was mentioned that the Cargo turnover between the Port of Baku and Uzbek dry ports continues to grow. Thus, for 5 months of this year, the volume of cargo handling amounted to more than 242 thousand tons, which is 70.5 percent more than the same period in 2021. If in 2019 the share of Uzbekistan in the total volume of cargo transshipment of the Port of Baku was 5%, then in 2021 this figure doubled, amounting to 10%. The same figure was recorded for 5 months of the current year. The cargo throughput with Uzbekistan comprises wheeled vehicles, containers, dry cargo, oil and oil products.
It was widely agreed that the both parties will improve the existing partnership frameworks to facilitate investment and trade resources, creating friendly environment and better conditions by improving logistics and transport relationships between the existing ports in the both countries.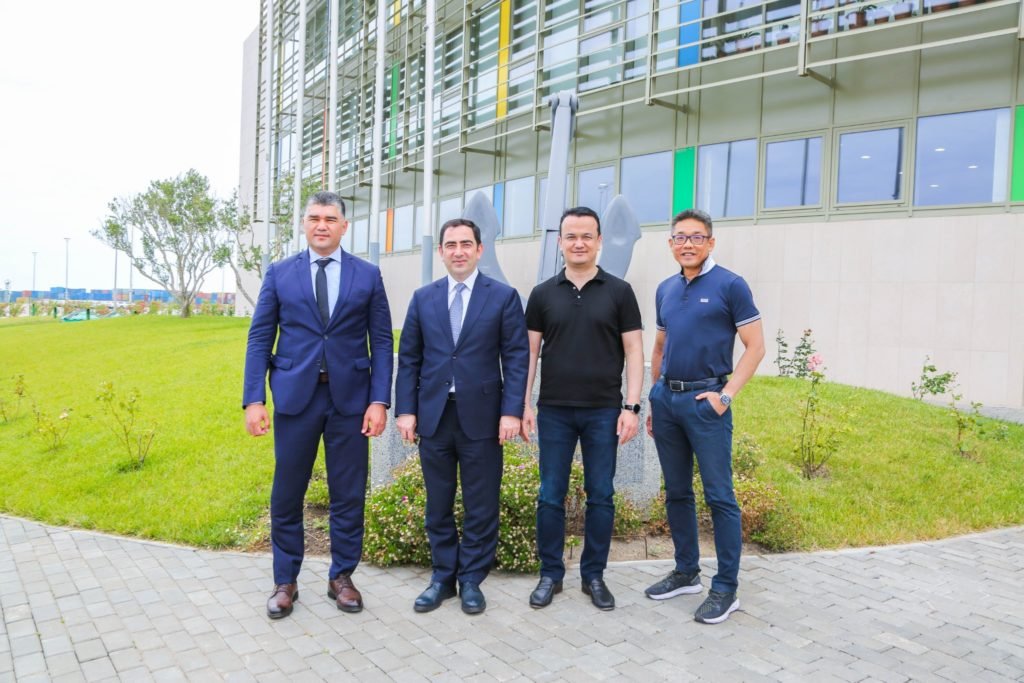 portofbaku.com